Gay Ft. Lauderdale: The Latest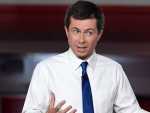 Whether to appear on the nation's top-rated cable news channel has become an unlikely marker for the divergent strategies top Democrats vying for the White House are employing.
President Donald Trump voiced confidence Monday in his ability to win a repeat victory in Pennsylvania in 2020 and took a fresh swipe at one of his leading Democratic rivals.
Kristin Chenoweth has been declared "Queen of the High C's" and VACAYA's godmother, along with Katharine McPhee, Leslie Jordan, Alex Newell, and Lesli Margherita headlining the inaugural August cruise.
It may be a few more months before the third installment of Netflix's highly anticipated "Stranger Things" returns but the streaming shared a new teaser for upcoming season.
Pedro Almodovar's "Pain and Glory" is a self-portrait of rare precision and warm intimacy.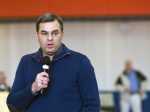 A Republican congressman from Michigan on Saturday became the first member of President Donald Trump's party on Capitol Hill to accuse him of engaging in "impeachable conduct."
Today Ghostlight Records releases the soundtrack to "Anthem: Homunculus," created by award-winning writer/director John Cameron Mitchell (Hedwig and the Angry Inch, Shrill) and composer/writer Bryan Weller.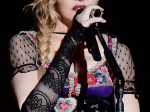 The Boch Center and Live Nation announced today that Madonna will bring her recently announced Madame X Tour to the Boch Center Wang Theatre stage for three performances from November 30th through December 2nd.
The official language of the Cannes Film Festival is, like the Olympics, French. But Cannes is also a Babel, teaming with the tongues of every film industry from around the world.
A 23-year-old transgender woman seen on a widely circulated video being beaten in front of a crowd of people was found dead over the weekend in a Dallas shooting, police said.
Democratic presidential candidate Pete Buttigieg jabbed at President Trump during a Fox News town hall, saying he understands why people and the media are "mesmerized" by his tweets because "it is the nature of grotesque things that you can't look away."
Saturday night's performance of "The Little Mermaid: An Immersive Live-to-Film Concert Experience" at the Hollywood Bowl certainly gave the audience the immersive experience they promised.

The business is still in its infancy, with the biggest players — Blue Apron and HelloFresh — less than a decade old. But they're facing serious challenges from restaurant and grocery delivery services, smaller niche players and even home chefs.
In Utah, drones are hovering near avalanches to watch roaring snow. In North Carolina, they're searching for the nests of endangered birds. In Kansas, they could soon be identifying sick cows through heat signatures.
Washington State residents thought they had purchased health insurance through an online site. But when it was time to pay the bills, they learned that the products they bought weren't insurance at all.
President Donald Trump on Friday delayed any decision to impose tariffs on car and auto-part imports, deciding against ratcheting up trade disputes or impacting ongoing talks with European nations and Japan.

Nordstrom has apologized to Sikhs for selling a turban they found offensive, but a representative with the U.S. community's top civil rights organization said they are still waiting to hear from the Gucci brand that designed it.

For more than two decades, Nancy Mace did not speak publicly about her rape. In April, when she finally broke her silence, she chose the most public of forums — before her colleagues in South Carolina's legislature.
The average American would happily add six and a half hours onto their traveling time if it meant they could avoid the airport and road trip to their destination instead, according to new research.
Amidst the trend towards mindfulness and minimalism, Americans are increasingly finding happiness in cleaning — and the numbers are backing it up.