Gay Ft. Lauderdale: The Latest
Kristin Chenoweth is heading back to Broadway in November for a one-week engagement to celebrate her newest album, "For the Girls." EDGE spoke to the Tony-winning Broadway star about how the new album came about.
Brad Pitt made the first move with James Gray.
Stories of survival are trickling out across northern Bahamas as the initial shock wears off from Hurricane Dorian, one of the strongest Atlantic hurricanes in history. And the extent of the storm's terror lingers on in the minds of many.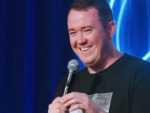 After Shane Gillis was fired from "Saturday Night Live" for using Asian slurs and making homophobic remarks on a recent podcast, Variety is reporting that the show hired the comedian in the first place in order to appeal to conservative viewers.
Out filmmaker Todd Haynes is back with a new movie, the "Erin Brockovich"-ish thriller "Dark Waters," starring Mark Ruffalo and Anne Hathaway, which got its first trailer.
Lady Gaga may have found her next role.
NBCUniversal announced its streaming service this week. Called Peacock, the network also revealed that it'll be rebooting the beloved early 90s teen sitcom "Saved by the Bell."
A new venture backed by many of video gaming's biggest publishers is unveiling a network that hopes to be to esports what ESPN has been to traditional sports.
A whistleblower's complaint shows that Facebook has inadvertently provided two extremist groups with a networking and recruitment tool by producing dozens of pages in their names.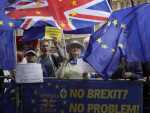 The risk of Britain leaving the European Union without a divorce deal remains "very real," European Commission chief Jean-Claude Juncker declared Wednesday as EU lawmakers debated the ramifications of a no-deal Brexit.

Big name Democratic donor Ed Buck, 65, was placed under arrest on Sept. 17 following a reported third overdose at his West Hollywood home. Buck now faces multiple drug-related charges.
Ft. Lauderdale, FL
The 11th annual Fort Lauderdale Edition of the OUTshine LGBTQ+ Film Festival will take place October 10 — 20, 2019.
Master mentalist Derren Brown brings his finely polished act to Broadway, where he takes a closer look at the stories and beliefs that guide our lives.

Launched in 2010, the Pets for Life program now operates in at least 27 cities and towns, including Atlanta, where it began in 2012. The program provides free or low-cost veterinarian services, supplies and food.
A new vaccine deliberately constructed to prevent the poliovirus from regaining virulence may be the answer.

It's not too early to think about your holiday travel. Now is the time to save when booking flights.
Volkswagen has agreed to pay up to 127 million Australian dollars ($87 million) to settle an Australian class action stemming from the 2015 diesel emissions scandal, the German automaker and a lawyer said Monday.
The storied family-owned knitwear brand is seeking to make waves inside the world of Italian fashion under the artistic guidance of French designer Jean-Charles de Castelbajac.
The Smiles for Everyone Foundation is launching a new program called Implanting Inspiration which will provide free dental implants for low income, underinsured individuals across the nation.
Airline customer-service agents say they often get verbal threats from passengers, and sometimes they turn into physical confrontations.

The House of Blues may seem like too small a venue to have a wall of death to open up, but when the crowd respects a band as much as Wednesday's crowd did Babymetal, anything is possible. Read our EDGE review of the show, accompanied by Avatar, here.