Gay Ft. Lauderdale: The Latest
A Kenyan court Friday postponed a ruling on whether to decriminalize same sex relationships, disappointing many in the country's LGBT community.
Two brothers who told police that Jussie Smollett paid them $3,500 to help stage an attack on himself were linked to the actor through the "Empire" television series, and court documents filed Thursday allege one of the men provided Smollett with designer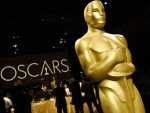 Academy Awards producers Donna Gigliotti and Glenn Weiss have been hearing the same question a lot recently: Are you OK?
The estate of Michael Jackson on Thursday sued HBO over a documentary about two men who accuse the late pop superstar of molesting them when they were boys, saying the film violates a 1992 contract to air a Jackson concert.
Cardinals attending Pope Francis' summit on preventing clergy sex abuse called Friday for a new culture of accountability in the Catholic Church to punish bishops and religious superiors when they fail to protect their flocks from predator priests.
William Barr has been attorney general for just one week but is on the cusp of staring down what will almost certainly be the most consequential decision of his long career: how much of the special counsel's findings to make public.
Eclectic is the best word to describe The 2019 Boston Pops' Spring season, which runs from May 8 to June 15 at Symphony Hall.
President Donald Trump took to Twitter Thursday to react to the latest developments involving "Empire" star Jussie Smollett.
Chicago Police Superintendent Eddie Johnson took it personally when detectives determined that "Empire" actor Jussie Smollett allegedly lied about being the victim of a racist and homophobic attack .
The studio behind the hit television show "Empire" says it is "evaluating the situation" regarding the charges against actor Jussie Smollett and is "considering our options."
Extortion, physical assaults, verbal abuse, denial of state services, forceful evictions, harassment, being disowned by family members. These and many other challenges may begin to fade away for the Kenyan gay community if a court rules in their favor.
There's no getting around the film's paperback origins or the feeling that this horror story is founded not on New Zealand's unsteady bedrock so much as on teen hormones.
The Supreme Court ruled unanimously Wednesday that the Constitution's ban on excessive fines applies to the states, an outcome that could help efforts to rein in police seizure of property from criminal suspects.
A Japanese spacecraft began its approach Thursday toward a distant asteroid on a mission to collect material that could provide clues to the origin of the solar system and life on Earth.
A personal account of how medical bills can amplify the struggle families face during a critical illness.
Many Americans count on their vehicles for outdoor pursuits, which is one reason why SUVs and crossovers have become so popular. But there are some critical differences between their handling, hauling and off-road capabilities.
With the recent influx of companies like Google and Uber and some trailblazing cookery in the Lawrenceville gayborhood, Pittsburgh fare is getting national attention. Here's your ultimate must-eat list.
Strategies that work in progressive cities won't necessarily work in rural areas of Alabama, Arkansas, Kentucky, Mississippi, Missouri, Oklahoma and South Carolina where stigma around HIV and AIDS and around being gay runs deep.
California's Yosemite National Park is again wowing visitors and photographers with its annual "firefall." Every February for a few days, the setting sun illuminates Horsetail Fall to make it glow like a cascade of molten lava.

The annual Cupid's Undie Run in Philly, raises money for the Children's Tumor Foundation. Check out these fun photos.