Gay Ft. Lauderdale: The Latest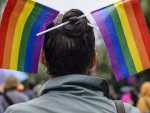 Overwhelmed by all of the offerings for NYC Pride, WorldPride and Stonewall50? We've got you covered with the ultimate list of what not to miss.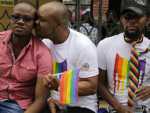 Kenya's High Court on Friday upheld sections of the penal code that criminalize same-sex relations, a disappointment for gay rights activists across Africa where dozens of countries have similar laws.
A federal lawsuit filed Friday asks a judge to block an Alabama law that outlaws almost all abortions, the most far-reaching attempt by a conservative state to seek new restrictions on the procedure.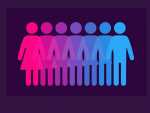 The Trump administration proposed Friday to roll back Obama-era discrimination protections for transgender people in health care, a move LGBT groups warn will unleash a wave of discrimination.
The dating app is getting an overhaul thanks to Taimi App, which aims to reimagine how members of the LGBTQ connect to one another.
Kendall Jenner, Antonio Banderas and other stars attending the nearby Cannes Film Festival turned out Thursday for the 26th amfAR Gala to raise money for AIDS research.
Charleston is opening 17 days of operas, plays, chamber music and jazz Friday as the world-renowned Spoleto Festival USA returns.
Renée Zellweger is at the center of Netflix's very strange new anthology neo-noir "What/If," which debuts on the streaming service Friday.
Armed forces veteran and openly gay presidential hopeful Pete Buttigieg took aim at President Trump on a range of issues - one of them being Trump's "bone spurs" deferment from service in Vietnam.
Lada Gaga's multiple fashion reveals were a big moment at the Met Gala, and a sweet one for her friend Brandon Maxwell.
Just in time for Pride Month in June...
Burn brightly it does not.

Stepping up Beijing's propaganda offensive in the tariffs standoff with Washington, Chinese state media on Friday accused the U.S. of seeking to "colonize global business" with moves against Huawei and other Chinese technology companies.

Israeli researchers raised a glass Wednesday to celebrate a long-brewing project of making beer and mead using yeasts extracted from ancient clay vessels —some over 5,000 years old.
You won't pay for health care in retirement with one lump sum. That's the way these expenses are often presented, though, and the amounts are terrifying.
The world's largest carmaker is creating its first all-electric plant and phasing out production of the internal combustion-engine cars built by generations of local workers.
Rihanna, the first black woman in history to head up a major Parisian luxury house, is unveiling her first fashion designs for Fenty at a pop-up store in Paris.
The year is not half over, and the number of measles cases has now exceeded highs not seen since the U.S. was declared measles-free in 2000.
For kicks and giggles, head to pastoral Chautauqua County to discover the Chautauqua Institution and Jamestown's National Comedy Center.
The annual GLSEN Respect Awards were held at Cipriani 42nd Street to honor the work of student leaders, educators, community organizers, influencers, and corporations who serve as exemplary role models and have made an impact on LGBTQ youth.