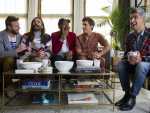 In "Queer Eye" Season 4, which hits Netflix Friday, the Fab Five get a bit personal but the makeover reality show still offers up the same kind comfort TV.
The average American only gets 10 nights of perfect sleep in a month, according to new research.
A poll of 2,000 Americans explored the sentimentality around keepsakes and found that 25 percent have held onto a keepsake from a previous relationship, while 43 percent harbor a keepsake from a current partner.
The Tour de France loves castles. Not a day passes without the TV cameras zooming in on one of the country's magnificent châteaux along the race route, conjuring up dreams of living the high life, perhaps with a glass of Champagne in hand.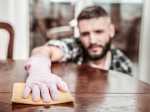 You vacuum it, sweep it and wipe it off your furniture. But do you know what it actually is — and how it may affect your health?
Studies show that green space and landscaping contribute to health, happiness, and intellect.
Encounters with wildlife are becoming more common in towns and neighborhoods as urbanization increases, and people often do not know what to do in these situations.
That cuddly new puppy can be pretty intimidating if pet owners consider the veterinary bills it might produce.
There's a best time to buy just about anything , but knowing which product will go on sale at what time isn't always easy.
But at the few remaining typewriter repair shops in the country, business is booming as a younger generation discovers the joy of the feel and sound of the typewriter.