Not all men's products are created equal. Enter Stryx, a new line of men's cosmetic products that's re-engineered how men can look their best.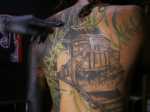 It is not only inks and techniques that have changed in Mexico over the years. Tattoos themselves have evolved from stigmatized symbols of gangs, violence and poverty to an art form.
Odyssey Wellness Tattoo's Darlene DiBona shares her insights on how tattoos can offer healing and hope beyond their cosmetic appeal.
Makeup vlogger James Charles has reportedly lost nearly 2 million followers on his YouTube channel following the fallout he had with beauty guru Tati Westbrook.
A new perfume theme park nestled in Cyprus' verdant Solea valley allows visitors to recreate those ancient perfumes in the traditional way.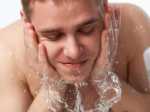 Antibiotics may be prescribed at higher doses than what is really needed to treat acne. While antibiotics can kill the bacteria associated with acne, it's their anti-inflammatory effects that yield the biggest skin-clearing benefits.
Tattoo'd America celebrates the artistic, provocative and expressive qualities — as well as the sex appeal — of tattoo and body art.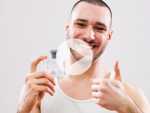 Our favorite style guru Alex Costa returns with his picks for how to smell your best this spring.
The subscription shaving service Harry's released a new ad last week featuring a number of men shaving, including a transgender man.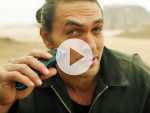 "Aquaman" is clean-shaven.