1 thru 10 of 4164 Stories
A wheeled robot named Marty is rolling into nearly 500 grocery stores to alert employees if it encounters spilled granola, squashed tomatoes or a broken jar of mayonnaise.
With America in the middle of a flourishing craft beer and craft spirits movement, it's easy to forget that Prohibition was once the law of the land.
The authors of "Whats Your Season? Healing Principles and Recipes for Your Body Type" offer a fresh approach to optimize your health
The scent of burgers, fries and victory wafted through the stately White House on Monday as President Donald Trump saluted college football's Clemson Tigers for winning the national championship.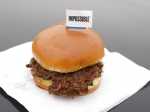 More than four months after Missouri became the first U.S. state to regulate the term "meat" on product labels, Nebraska's powerful farm groups are pushing for similar protection.
Starting next month, packages of Bud Light will have prominent labels showing the beer's calories and ingredients as well as the amount of fat, carbohydrates and protein in a serving.
The owner of Hamburger Mary's — a popular chain of restaurants catering to a gay clientele — alleges that a Florida county health department that shut down one location of his restaurant last fall did so on false pretenses.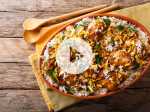 "Great British Bake Off" contestant Chetna Makan offers her take on this classic chicken and rice dish.
If you're a lover of liver from duck or geese, your days of gorging on the delicacy are numbered in California.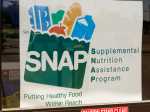 The Trump administration says benefits under the Supplemental Nutrition Assistance Program, also known as food stamps, will be funded through February should the government shutdown continue.
1 thru 10 of 4164 Stories