1 thru 10 of 3829 Stories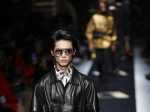 Milan menswear designers are sending clear signals for next fall and winter: Feminine touches are not only acceptable, they are necessary.
To stay on trend, Italian fashion houses are refashioning themselves for future growth.
Only in Milan does three days make for a Fashion Week. Designers cite a breakdown of fashion world rules. Designers cite a breakdown of fashion world rules.
By now, the two Milan Fashion Weeks dedicated to menswear have transformed themselves into platforms for co-ed shows and up-and-coming brands beyond the menswear stalwarts.
He Spoke Style offers easy tips for upgrading your winter look, including at least one piece that "elevates" the entire look and accessorizing wisely.
Jewelry, clothing and other Elvis Presley-related memorabilia have been sold at auction in Tennessee.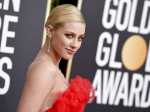 Fashion, albeit a tad underwhelming, returned to the Golden Globes on Sunday in shades of green, red, yellow and sparkly gold after last year's show of #MeToo solidarity that turned the carpet black.
The Golden Globes' return to red carpet color after last year's protest in black was led by Lady Gaga in powerhouse periwinkle.
It's only a matter of time before temperatures drop down to single digits across much of the country. EDGE offers you these five picks to keep warm (and on trend) this winter.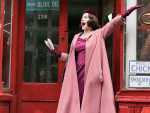 Fans of "The Marvelous Mrs. Maisel" know that the show's clothes deliver eye-popping color and to-die-for style, but they might not know the costumes represent more than 1950's couture. They also meticulously reflect each character's mood and development.
1 thru 10 of 3829 Stories