Gay Ft. Lauderdale: The Latest
Originally released in 1995, Michelle Handelman's documentary educates and enlightens, while preserving the history of San Francisco's lesbian BDSM community.
Willie Garson, who played Stanford Blatch, Carrie Bradshaw's friend on TV's "Sex and the City" and its movie sequels, has died, his son announced Tuesday. He was 57.
So much queer talent. And, finally, so many queer roles! Here are some publicly out actors who represent some of the most exciting new talent in film and television.
Being Folsom Week, we dive into the early roots of leather culture with the bio of Larry Townsend, author of an S&M how-to book, that's a festive romp.
Marieann Meringolo has been compared to Barbra Streisand & Nancy LaMott; now the award-winning singer presents a show that honors the singers she loves. EDGE spoke to the singer about the show and career.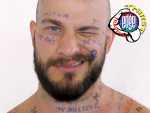 A new book and photo exhibit spotlights the copasetic relationship between photographer Marc Martin and Benjamin, his unique model.
Robert Valin and his team did it again! They brought a ton of handsome, fuzzy, mischievous bears and their admirers all over NYC for a really fun weekend.
The disappearance and almost-certain death of Gabby Petito and the police hunt for her boyfriend have generated a whirlwind online, with a several armchair detectives and others sharing tips and theories by via TikTok, Instagram and YouTube.
On "Nine Perfect Strangers," star Luke Evans shows off his toned body at every opportunity, thanks to scenes in a sauna. Now the actor is in Columbia, getting more in shape by training with the country's army for his new project.
On the latest episode of "The Other Two," Cary goes on a date with an up-and-coming Hollywood actor, who may just be gay-baiting him for media attention.
Singer Sarah Dash, who co-founded the all-female group Labelle — best known for the raucous 1974 hit "Lady Marmalade" — has died. She was 76.

Millions of people will get a chance to get to know the shy, teenager Evan Hansen this month, but Ben Platt is waving farewell.
The Justice Department and officials in six states have filed a lawsuit to block a partnership formed by American Airlines and JetBlue, claiming that it will reduce competition and lead to higher fares.
An Australian entomologist has given the name Opaluma rupaul to a newly discovered species of soldier fly, a metallic-looking, rainbow insect he says earned the name for "serving fierce looks."
When the nonessentials threaten to put your finances in jeopardy, it's important to keep your financial goals on track. Here are five strategies to help you navigate impulse spending.

Which one of these hot hatches is the better buy? Edmunds' experts put the two speedy compacts head-to-head to determine a winner.
This year's edition of New York Fashion Week brought a broader, freer sense of style to the catwalk, with a healthy representation from brands that seek to shed staid gender constraints.
The reality is breakthrough cases are becoming more common. Here's what I wish I'd known when those first symptoms laid me low.
Marketed as "Virgin Voyages — No Kids, No Kidding," the adult-only (18+) ship, in many ways, departs from traditional ship design. EDGE sent our travel editor for a firsthand look.
This year's celebration of Carnaval des Couleurs will be a multicultural celebration filled with fun and activities.