Gay Ft. Lauderdale: The Latest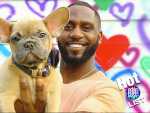 Gus Kenworthy made headlines last month for his partnership with Autotrader and Adopt-a-Pet.com. But you don't need to be a former Olympic athlete to show off your four-legged friend for National Dog Week.
The across-the-board rules, which will take effect in November, will replace a hodgepodge of confusing restrictions. Here's what to expect.
Fashion editor Richard Buckley, and husband to fashion designer Tom Ford, has died. He was 72.
A human rights group urged Thailand not to deport a transgender businesswoman to her home country of Malaysia, where she is charged under Islamic laws for insulting Islam by cross-dressing.
Many of Broadway's biggest lights — including Kristin Chenoweth, Lin-Manuel Miranda, Chita Rivera and Idina Menzel — will make appearances at Sunday's TV celebration of Broadway's return.
The Emmys accomplished what is becoming a rarity for awards shows these days, by actually increasing its viewership over the previous years.
EDGE contributor Frank J. Avella offers his second report about the Toronto Film Festival as it comes to an end.
On the 5-episode 'Days of Our Lives" spin-off, "Beyond Salem," a gay couple returns to the series. EDGE spoke to the actors — Chandler Massey (repeating his role) and Zack Tinker (taking over the other) about working together.
The president made a plea for the country to honor LGBTQ service members discharged under the Don't Ask, Don't Tell policy by passing the Equality Act.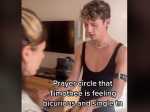 Out pop singer Troye Sivan shared a TikTok of himself praying before the Met Gala that "Call Me by Your Name" actor Timothée Chalamet is at least "bi-curious."
A viral video shows a group of high schoolers hurling anti-LGTBQ+ slurs during a rally against the school's GSA. Witnesses described the moment as "shocking" and "horrifying."
With a terrific new 4K presentation bolstered by HDR10, this is the best the film has ever looked at home.
Aetna is being sued by a lesbian couple who allege discrimination because the company requires higher out-of-pocket expenditures before covering fertility treatment for non-heterosexuals.
An Australian entomologist has given the name Opaluma rupaul to a newly discovered species of soldier fly, a metallic-looking, rainbow insect he says earned the name for "serving fierce looks."
When the nonessentials threaten to put your finances in jeopardy, it's important to keep your financial goals on track. Here are five strategies to help you navigate impulse spending.

Which one of these hot hatches is the better buy? Edmunds' experts put the two speedy compacts head-to-head to determine a winner.
Though we'd like to see more LGBTQ representation at the Emmys, major queer personalities (and nominees) attended the event, some making powerful statements with their red carpet looks.
The reality is breakthrough cases are becoming more common. Here's what I wish I'd known when those first symptoms laid me low.
A beach popular with gay men in Italy has been named the world's second-best spot for skinny-dipping.
This year's celebration of Carnaval des Couleurs will be a multicultural celebration filled with fun and activities.