Gay Ft. Lauderdale: The Latest
Church history, scandals and hypocrisy and international intrigue set in San Francisco and Italy make the author's debut novel an interesting read.
Seeing as how 'Jack & Yaya' is first-time co-directors Jen Bagley and Mary Hewey's full-length documentary debut, Bagley and Hewey get more right than wrong in their rendering of this touching true story.
A twitter account for @sciencing_bi — a queer, Indigenous professor at Arizona State University who had allegedly "died from COVID-19" on Friday — is no longer active because the academic apparently does not exist.
Tom of Finland is a name synonymous with sexually charged, playful images that has made him an iconic LGBTQ artist. Yet as the centenary of his birth is being celebrated, his foundation is facing closing due to COVID.
Two gay Arab men were attacked at Jaffa port on Saturday. One suspect, a 16-year old Israeli, has been arrested.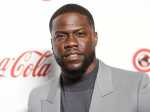 Following the leads of Portia de Rossi and Katy Perry, the comedian and actor defends DeGeneres over a wide array of unprofessional and inappropriate conduct on the set of her talk show.
President Donald Trump's demand that the U.S. government get a cut from a potential Microsoft purchase of TikTok is the latest unprecedented scenario in an unprecedented situation.
A massive explosion rocked downtown Beirut on Tuesday, flattening much of the port, damaging buildings and blowing out windows and doors as a giant mushroom cloud rose above the capital.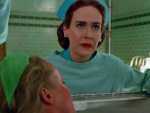 Netflix is sharing the first trailer for its upcoming Ryan Murphy series "Ratched," starring Sarah Paulson as the titular Nurse Mildred Ratched in the "One Flew Over the Cuckoo's Nest" prequel.
Kanye West withdrew his petition to appear as a presidential candidate on New Jersey's ballot, according to an email chain between a judge and what appears to be the rapper's campaign email address.
A sign displayed by a Pennsylvania grocery store contained fallacious claims about COVID-19 and anti-gay rhetoric, sparking a rally in support of the LGBTQ community.
Tens of thousands of fans around the world "Zoomed In" to watch sensational striptease when the first-ever digital edition of Broadway Bares streamed August 1, 2020, and raised $596,504 for Broadway Cares/Equity Fights AIDS.
The Stoli Key West Cocktail Classic may be on hiatus, but its impact on the LGBTQ community is in full swing.

Earlier this year, Grindr introduced a new feature that allows users to talk about all kinds of topics. But dick pics prevail in the "Circle" channels.
Numerous insurers across the country have announced plans to hike rates next year, though some have proposed cuts.
There are now 26,000 electric vehicle charging stations open to the public in the U.S., with more than 84,000 plugs. But the country, and the world, will need thousands more.
If you're starting to find your hair quite a bit of a chore and want to adopt a low-maintenance hairstyle, this guide is exactly for you.
A program that sounded like a game changer when it was announced last month at the White House is now prompting concerns that it could turn into another unfulfilled promise for nursing homes
Health authorities fear the ship could have infected dozens of towns and villages along Norway's western coast.
Fire Island remains one of the major summer destinations as the place to relax and party during summer. But this year public events are out, officially at least. Here's a look back at some of them - from drag flotillas to beach parties.