Gay Ft. Lauderdale: The Latest
Two lesbian couples tied the knot in a mass wedding held by Taiwan's military on Friday in a historic celebration with their peers.
The head of the Serbian Orthodox Church in Montenegro has died in hospital after contracting the coronavirus, the church said Friday.
Scarlett Johansson and Colin Jost have tied the knot a year after engagement.
adidas and Beyoncé revealed the second product offering in their partnership with the adidas x IVY PARK collection, but good luck finding it. Super fans have already snatched up most of the inventory.
It started in her bedroom with just a guitar, but Paris Jackson has turned coping with the heartache after a recent breakup into her debut solo album.
There are no crowds at Disneyland, still shut down by the coronavirus. Fewer fans attended the World Series this year than at any time in the past century. Big concerts are canceled.
Long before Democratic presidential nominee Joe Biden announced her as his running mate, Kamala Harris was the target of widespread online misinformation.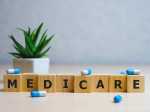 Advocates for the poor say the administration's efforts contributed to an increase in the number of uninsured children, after years of decline.
Federal agencies warned that cybercriminals could unleash a wave of data-scrambling extortion attempts against the U.S. health care system.
A multi-state coronavirus surge in the countdown to Election Day has exposed a clear split between President Donald Trump's bullish embrace of a return to normalcy and urgent public warnings from the government's top health officials.
If younger LGBTQ Americans transform their passions for issues like climate change, gun control, and racial and gender equality from social media likes into actual votes, voter-turnout records could be smashed in November.
An online channel devoted to women in the LGBTQ community is launching with shows including a pandemic-set romantic comedy and a paranormal drama.

EVO3 Oils, maker of proven-quality CBD oils and topicals, is rolling out its newest product, and it's sure to make foodies swoon.
While nobody is suggesting you trade in your gym membership for a game subscription, it turns out there probably are worse things you could be doing with your leisure time, experts say.
Trying to pull back the veil on health care costs to encourage competition, the Trump administration on Thursday finalized a requirement for insurers to tell consumers up front the actual prices for common tests and procedures.
Volkswagen is recalling more than 218,000 Jetta sedans in the U.S. to fix a fuel leak problem that can cause fires. The recall covers certain cars from the 2016 through 2018 model years.
Has Lady Gaga's "Chromatica" jockstrap been replaced? According to Twitter, the latest undergarment to own is Nike's simple black jockstrap.
Federal health officials Wednesday issued insurance coverage rules designed to deliver on the promise that every American will have access to free COVID-19 vaccines when they are approved.
EDGE takes a closer look at some of the best hotels, restaurants and activities in Greater Palm Springs, so you can start planning your vacation with ease.
CBD Unlimited is a market leader within CBD industry. Better Products, Better You! Strive to Be Unlimited!
www.cbdunlimited.com