Catch the latest reports on your favorite (or not-so-favorite) celebrities at PopUps.
Not long after taking the internet by storm thanks to a few sexy Instagram photos, K-pop star Wonho is celebrating his 28th birthday — with another cute pic, of course.
The pioneering electronic duo Daft Punk announced Monday that they are calling it quits after a 28 year career. EDGE celebrates the French Grammy Award-winning act with their five best songs.
About three weeks after debuting his new bleach-blond beard, out singer Ricky Martin is still showing off his new facial hair.
As he teases his upcoming new single "Montero Call Me By Your Name," Lil Nas X is keeping fans happy by sharing a few sexy snaps he posted to social media over the weekend.
Not wearing pants during your Zoom meeting? So does Spider-Man.
K-pop singer Wonho is causing a social media stir thanks to his most recent Instagram post.
Ricky Martin surprised fans this week when he debuted a new look on social media: A bleach blond beard.
Justin Bieber took to Instagram over the weekend to reflect on the DUI charge he received back in 2014, which resulted in his smiling mugshot photo going viral at the time.
It was announced Friday that "Schitt's Creek" star and co-creator Dan Levy will host "Saturday Night Live" next month.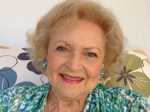 "The Golden Girls" star reveals the wholesome plans she has for her 99th birthday and offers advice for a long and happy life.