Gay Ft. Lauderdale: The Latest
Is Donald Trump good for the LGBTQ community? Log Cabin Republicans think so.
A man suspected of placing two devices that looked like pressure cookers in a New York City subway station on Friday, causing an evacuation and snarling the morning commute, has been apprehended, police said.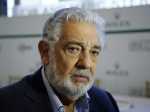 The Los Angeles Opera declined Friday to release any details of its promised investigation into allegations of sexual harassment against opera legend Placido Domingo, the company's longtime general director, including whether it has already started.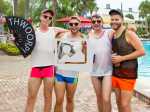 The Gay Days 2019 Daytime Pool Party & Expo at Wyndham Orlando took place yesterday. See who was there.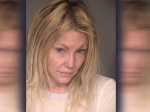 Heather Locklear has pleaded no contest to charges that she fought with first responders during two visits to her Southern California home last year.
Fay Dunaway's former personal assistant has filed a lawsuit in New York City and alleges the iconic actress subjected him to bullying and called him "a little homosexual boy" before he was fired.
Fifty years after Woodstock, the mystical and messy event that gave birth to a myriad of musical festivals, the entertainment industry is diluted with festivals and events like it.
Robin Thede knew plenty of talented African-American female comedians, but only a few were getting hired on popular TV comedy shows such as "Saturday Night Live" and "Mad TV."
Actresses America Ferrera and Eva Longoria are leading a group of more than 150 writers, artists and leaders who have written a public "letter of solidarity" to U.S. Latinos after the mass shooting in El Paso, Texas.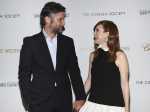 Julianne Moore is accustomed to working with her husband, director Bart Freundlich, on set, but it was a real family affair when their daughter joined them for their latest collaboration.
Democratic presidential candidates will descend on Iowa next week to do something that Native Americans say doesn't happen enough: court their vote.
Matt Healy, the lead singer behind the rock band the 1975, is making headlines this week after locking lips with another man during a Wednesday concert in Dubai to take a stand against the region's anti-gay laws.
If the threat of a recession gives you pause when it comes to your personal finances, remember now is a time to prepare, not panic.
Hundreds of Google employees are calling on the company to pledge it won't work with U.S. Customs and Border Protection or Immigration and Customs Enforcement.
If you're looking for deeply discounted airfare, Secret Flying aggregates hundreds of flight routes each week to make your next bucket list vacation a reality.
Uber began as a ride-hailing company, but its ambition to become the "Amazon of transportation" has pushed its leaders to experiment with bus fleets, transit and its growing food delivery business.
Tiffany & Co. is launching its first comprehensive jewelry collection for men in October as it seeks to diversify its traditional customer base.
Buprenorphine is a drug that curbs cravings and treats the symptoms of withdrawal from opioid addiction. But gaining access to it can be nearly impossible.
These exciting new hotels are the perfect way to anchor a day-long or weekend getaway, and this autumn will showcase an array of impressive additions to a rapidly expanding hotel landscape.
Mauro Garza, the owner of popular gay night club Pegasus and Trump supporter, is running for a Republican Congressional seat in Texas.