Top Story
Democrats in the House approved sweeping anti-discrimination legislation Friday that would extend civil rights protections to LGBT people by prohibiting discrimination based on sex...
1 thru 10 of 48609 Stories
Thousands are marching in Northern Ireland to demand that the region's leaders permit same-sex marriage.
Italy's anti-migrant Interior Minister Matteo Salvini led a rally of right-wing populist leaders Saturday seeking historic results in next week's European Parliament elections in their bid to transform European politics.
Australia's ruling conservative coalition won a surprise victory in the country's general election on Saturday.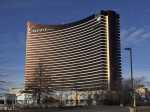 Two major casino operators said Friday they were in preliminary talks about the possible sale of one of the largest casinos in the Northeast.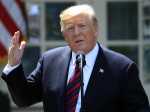 For all of President Donald Trump's talk of winning, his lawyers are using a legal argument that many scholars say is a pretty sure loser as his team tries to defy congressional attempts to investigate him.
Elizabeth Warren was the last of eight presidential candidates to take the stage at Texas Southern University last month when she was pressed for a solution to black women dying during childbirth at far higher rates than white women.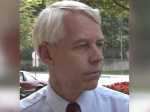 Victims of a now-dead Ohio State team doctor are reacting with shock, grief and anger at investigative findings that validated a heinous pattern of sexual abuse that many of them say they experienced as young men and then worked to forget for decades.
The vote count in Australia's general election on Saturday was proving closer than opinion polls had predicted, with the ruling conservative coalition appearing more likely to form a government than the favored center-left opposition party.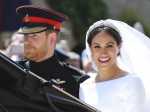 It's been an eventful first year of marriage for Prince Harry and the former Meghan Markle, now known formally as the Duchess of Sussex.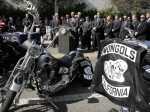 A federal judge on Friday fined the Mongols motorcycle club $500,000 in a racketeering and conspiracy case but refused the latest effort in a decade-long attempt by the government to take away the club's control over its logo.
1 thru 10 of 48609 Stories