Top Story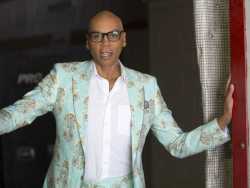 In a new interview with the U.K. newspaper the Sunday Times, RuPaul said his comments about whether or not he'd allow transgender drag queens compete on his hit reality show &...
"Gay Chorus Deep South," a 2019 documentary about a men's choir touring the American Deep South, has been bought by MTV Documentary Films. The studio, run by former HBO exec Sheila Nevins, hopes to organize a theatrical release.
"Schitt's Creek" is unfortunately coming to an end but Pop TV, the network that airs the beloved comedy in the U.S., announced the Season 6 airdate.
With more than 60 dates over eight months, Musgraves as been doing one hell of a victory lap by way of a sprawling North American tour, having just brought her "Oh, What a World Tour" back to Boston for the second time this year.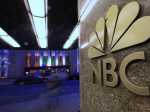 Comcast's NBCUniversal said Tuesday that its upcoming streaming service will be called Peacock, in an homage to NBC's logo. It will become the home for some of the company's most popular shows, including "Parks and Recreation" and "The Office."
Cokie Roberts, the daughter of politicians who grew up to cover the family business in Washington for ABC News and NPR over several decades, died Tuesday in Washington of complications from breast cancer.