Fitness expert Jeff Seid offers a basic shoulder workout with minimal equipment.
From the gym to mountain trails or the sea, having the right clothes are essential. These nine versatile pieces work outside the gym, too, perfect for running errands or lounging around.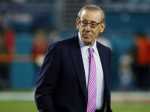 Stephen Ross, owner of the Miami Dolphins and chairman of the Related Companies which oversees fitness giants Equinox, SoulCycle, and Blink Fitness, has stirred controversy for those brands by organizing an elaborate fundraiser for Trump's reelection.
Fitness expert Fraser Wilson offers a 10-minute workout you can do at home — no equipment needed!
Luxury gym Equinox and indoor cycling studio SoulCycle are facing a backlash from some members and celebrities over a fundraiser being held for President Donald Trump by a company executive.
Customers are threatening to boycott the Equinox and SoulCycle fitness chains after reports that the chairman of their parent company will hold a fundraiser for President Donald Trump.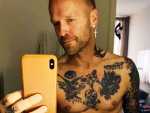 The reality fitness show "The Biggest Loser" is getting a reboot and TVLine reports that out trainer Bob Harper will be back to the series as a host.
Our go-to style influencer Alex Costa returns with his recommendations on how to look your best during your workout — and after.
The magic marketing number of 10,000 daily steps embraced by so many wearers of these devices — from Fitbits to Garmins to Samsungs to Apple Watches — may be about 2,500 steps more than necessary.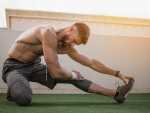 Oxygen-enhanced exercise is a scientifically proven phenomenon that experts believe benefits the body by reducing the physical stress of exercise. It accelerates recovery, helps people sleep better, boosts energy levels and improves metabolism.