1 thru 10 of 4532 Stories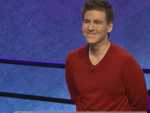 There's no truth to the rumor that James Holzhauer is a cyborg created to be the perfect "Jeopardy!" contestant.
Indiana Mayor Pete Buttigieg (BOO'-tuh-juhj) is the latest Democratic presidential candidate to agree to hold a town hall meeting on Fox News Channel.
The subscription shaving service Harry's released a new ad last week featuring a number of men shaving, including a transgender man.
"All in the Family" and "The Jeffersons" are coming back to TV, live and for one night only.
A professional sports gambler from Las Vegas has broken his own single-episode winnings record on "Jeopardy!"
Sen. Amy Klobuchar agreed on Wednesday to become the second Democratic presidential candidate to hold a town hall meeting on Fox News Channel, and others are soon to follow.
Fox News host Tucker Carlson is no stranger to making incredibly strange remarks (especially about the LGBTQ community) but his latest take on South Bend, Ind. Mayor Pete Buttigieg may take the cake.
Sen. Bernie Sanders took heat from some Democrats for holding a town hall on Fox News Channel but there's one result hard to argue with: it was the most-watched candidate event in the election campaign so far.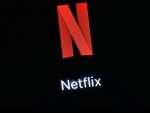 Netflix kicked off the year with the biggest subscriber gains in the history of its video-streaming service, but it still managed to disappoint investors by forecasting a springtime slowdown.
"Special" is an unusual Netflix series in more ways than one. Not only dealing with a serious topic — a gay man with cerebral palsy — in a humorous way, but also telling it in 15-minute episodes. EDGE spoke to series creator and star Ryan O'Connell.
1 thru 10 of 4532 Stories