Lil Nas X is galloping his way to two new records on the Billboard charts thanks to the massive success of "Old Town Road."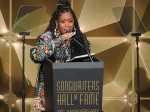 Missy Elliott, one of the most iconic players in the history of music videos, will receive the Michael Jackson Video Vanguard Award at the 2019 MTV Video Music Awards.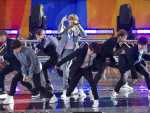 K-pop superstar group BTS is taking an extended break to "enjoy the ordinary lives of young people in their 20s, albeit briefly," their agency said Monday.
A video shows the rapper Mystikal falling off the stage 30 seconds into his first performance during a concert in Florida, cutting the show short.
"The Rhapsody Tour" is an electrifying celebration than an elaborate memorial for a long gone star.
Henri Belolo, who co-founded Village People and co-wrote their classic hits "YMCA," ''Macho Man" and "In the Navy," has died. He was 82.
Welcome to a new regular column on cabaret and concerts and other musical notes. Visiting various venues, vocalist-hunting in NYC, I'll report on what I glean from what I've seen and what I preferred among things I've heard...
Taylor Swift is set to perform at the MTV Video Music Awards.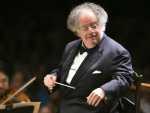 Conductor James Levine's breach of contract and defamation lawsuit against the Metropolitan Opera has been settled.
Starting this Thursday, the 2019 Edmonton Folk Festival serves up four days of fabulous music. EDGE correspondent Jill Gleeson previews the event.