Top Story
Gloria Vanderbilt, the intrepid heiress, artist and romantic, died Monday at the age of 95.
1 thru 10 of 13802 Stories
Just in time for gay Pride month, Shout Factory releases a cult favorite gem in the LGBTQ+ movie genre.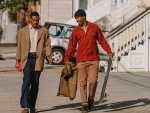 A compelling tale combines with superb performances in this lovely and profound directorial debut by Joe Talbot.
Part thriller, part lesbian romantic drama, part 100-proof delirium, this film from Marie Kreutzer.
"Men in Black: International" is the No. 1 movie in North America this weekend but the Tessa Thompson and Chris Hemsworth-led reboot isn't exactly a franchise-revitalizing hit.
When Ramin escapes Iran where is persecuted for being gay, he ends up in Veracruz — where he still feels he cannot be himself.
The cult comedy "Napoleon Dynamite" turns 15 years old this month, a milestone for a movie that became an early breakaway hit in today's era of pop-culture geek celebration.
Italian director Franco Zeffirelli, famed for operas, films and television, has died in Rome at the age of 96.
The Spanish Oscar-winning writer and director Pedro Almodóvar will be awarded the Golden Lion for Lifetime Achievement by the Venice Film Festival.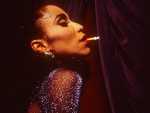 "Paris is Burning" has been digitally remastered: it looks and sounds as groundbreaking as it did 30 years ago.
Paul Haggis and Dan Krauss turn their lens on a little-known — but deeply impactful — aspect of the AIDS crisis with their documentary about the first depicted AIDS ward and its long-term impact of medical care as a whole.
1 thru 10 of 13802 Stories