1 thru 10 of 7710 Stories
Television star, restaurateur philanthropist and the face of Vanderpump Cocktail Garden inside Caesars Palace, Lisa Vanderpump served as the grand marshal in this year's PRIDE Parade
Music artist and actress Queen Latifah is among the honorees being recognized by Harvard University this year for their contributions to black history and culture.
Justin Bieber suggested a double date with his pal Cody Simpson, who is dating Miley Cyrus, before leaving a remark about the Australian singer's package.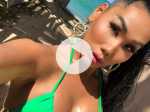 "RuPaul's Drag Race" star Gia Gunn is calling out YouTuber Trisha Paytas for a viral video posted this week in which Paytas comes out as transgender.
Reese Witherspoon and Kristin Bell, who post posted to their social media accounts their support for Ellen DeGenerous' friendship with Pres. Bush, have drawn social media criticism from fans.
A man driving Kevin Hart's vintage muscle car accelerated recklessly on a Southern California highway, causing the accident that left the comedian, driver and another passenger seriously injured, investigators said in a report released Thursday.
Taking to Instagram Wednesday, Demi Lovato mourned the loss of a her friend, writing that "addiction is no joke."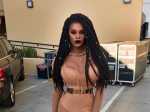 "RuPaul's Drag Race" winner Tyra Sanchez posted an apology to FaceBook yesterday for her online behavior. Sanchez has faced criticism for allegedly threatening fellow show alumni and falsely announcing another queen's death. Check out her apology here.
New York City officials vowed Tuesday to crack down on vendors selling boat rides around the Statue of Liberty after actor Alec Baldwin complained that he was among the many people scammed into thinking he was buying tickets to the statue itself.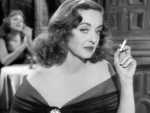 At the age of 23, Kathryn Sermak became the personal assistant to Bette Davis. On the 30th anniversary of the star's death, EDGE spoke to her memoir about living with the star for the last decade of her life.
1 thru 10 of 7710 Stories