Top Story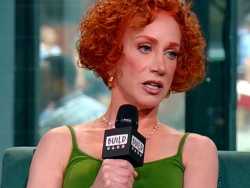 As if fallings out and feuds with CNN's silver fox and the president of the United States weren't enough, Griffin is also on the outs with lesbian comic Ellen DeGeneres. ...
A dramatic slowdown in worldwide growth at Netflix — including the first quarterly drop in its U.S. subscribers since 2011 — is raising questions about just how much are people willing to pay for streaming services.
Felicity Huffman's co-stars in a new Netflix movie say they found her remorseful about her role in a college admissions scandal.
This profile on a "Ru Paul's Drag Race" winner is refreshingly honest, and if you were not already a fan, you will be one after seeing this.
Part thriller, part lesbian romantic drama, part 100-proof delirium, this film from Marie Kreutzer.
Lawyers for Jussie Smollett on Friday filed motions contending that because the actor was the victim of an attack earlier this year in Chicago a judge should reverse his decision to appoint a special prosecutor.