Cold temperatures can sap electric car batteries, temporarily reducing their range by more than 40 percent when interior heaters are used, a new study found.
Both offer a comfortable ride quality, lots of available options and impressive fuel economy. But which one will be the better choice for you?
Automaker Daimler said Wednesday that fourth-quarter net profit fell 49 percent to 1.64 billion euros ($1.87 billion) as its Mercedes-Benz luxury car business was buffeted by trade conflict, diesel woes, and other factors.
Ask those involved in self-driving vehicles when we might actually see them carrying passengers in every city, and you'll get an almost universal answer: Not anytime soon.
Federal safety officials say they want a crackdown on impaired and distracted drivers, wider use of collision-avoidance technology in cars, and tougher regulations for operators of air tours and medical flights.
German police say around 800 people have demonstrated in the southwestern city of Stuttgart against a new ban on driving older diesel cars.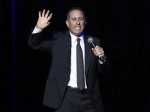 Jerry Seinfeld was sued Friday by a company claiming it bought the comedian's 1958 Porsche for $1.5 million only to discover it was a fake.
Britain's carmakers issued a stark assessment Thursday about Brexit's impact on the industry, warning Thursday that two-thirds of the country's global trade is at risk if the U.K. leaves the European Union without an agreement on future trade.
Test-driving a vehicle is a critical part of the buying process. Here's how to hack your way to a better test-drive experience.
Germany's environment minister rejected Monday calls for a halt to roadside emissions tests that found excessive air pollution and fueled fears of a widespread ban on diesel cars in cities.