The tariffs the Trump administration is about to impose on wine, liquor and cheese from Europe couldn't come at a worse time for small retailers.
Nearly a million children could lose their automatic eligibility for free school lunches under a Trump administration proposal that would reduce the number of people who get food stamps.
China appealed to Washington for a quick end to their trade war but gave no indication Thursday what additional steps Beijing might want before carrying out what President Donald Trump says is a promise to buy up to $50 billion of American farm goods.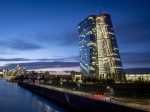 Inflation in the 19-country eurozone has fallen to its lowest rate since November 2016.
Cheaper jet fuel and slightly higher fares helped United Airlines boost third-quarter profit 23% to $1 billion.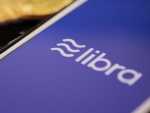 Facebook officially moved forward with its plans Monday to create a new digital currency called Libra, despite several high-profile defections from the project and intense criticism from U.S. regulators and politicians.
Every year, thousands trek to a mountainside in Venezuela for rituals played out with fire, blood and smoke to pay tribute to the indigenous goddess Maria Lionza, who is revered across the crisis-stricken South American nation.
The 2019 Nobel Prize in economics was awarded Monday to Abhijit Banerjee, Esther Duflo and Michael Kremer for pioneering new ways to alleviate global poverty.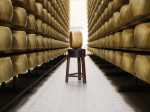 U.S. consumers who appreciate the tang of aged Italian Parmesan cheese as an aperitif or atop their favorite pasta dish are stocking up ahead of this week's tariff hike and as dairy producers in the two countries square off.
FEMA buys flood-prone homes more often in wealthy, populous counties than in poor, rural areas, even though lower-income rural areas may be more likely to flood frequently, a new study finds.