Top Story
As Democrats controlling the House unveil a stopgap, government-wide spending bill to keep the lights on and pay the troops, there's scant evidence that power sharing in the C...
1 thru 10 of 13560 Stories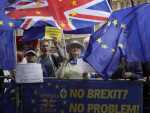 The risk of Britain leaving the European Union without a divorce deal remains "very real," European Commission chief Jean-Claude Juncker declared Wednesday as EU lawmakers debated the ramifications of a no-deal Brexit.
Launched in 2010, the Pets for Life program now operates in at least 27 cities and towns, including Atlanta, where it began in 2012. The program provides free or low-cost veterinarian services, supplies and food.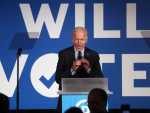 It was one of the first stress tests of Joe Biden's presidential campaign: A sudden reversal of his decades-long support for restricting federal funding of abortions.
Ask the CEO and president of the Metropolitan Museum of Art whether he's accepting money from the Sacklers, the billionaire dynasty notorious for its ties to the drug company Purdue Pharma, and the answer is somewhat complicated.
The high-stakes fight for working-class voters moved to Pennsylvania on Tuesday as a slate of Democratic White House hopefuls vowed to use the power of the presidency to crack down on corporate America and strengthen organized labor.
The men in the Tembe indigenous group sometimes daub themselves in traditional war paint and patrol the forest. They carry bows and arrows, but feel increasingly vulnerable as they brace for run-ins with illegal loggers.
Thousands of people packed under the marble arch of Manhattan's Washington Square Park to hear Elizabeth Warren on Monday. They didn't show up by accident.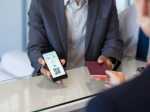 Airline customer-service agents say they often get verbal threats from passengers, and sometimes they turn into physical confrontations.
President Donald Trump began a California visit on Tuesday, saying he will do "something" about homelessness but offering no specifics beyond the mention of creating a task force.
The Trump administration is poised to revoke California's authority to set auto mileage standards, asserting that only the federal government has the power to regulate greenhouse gas emissions and fuel economy.
1 thru 10 of 13560 Stories